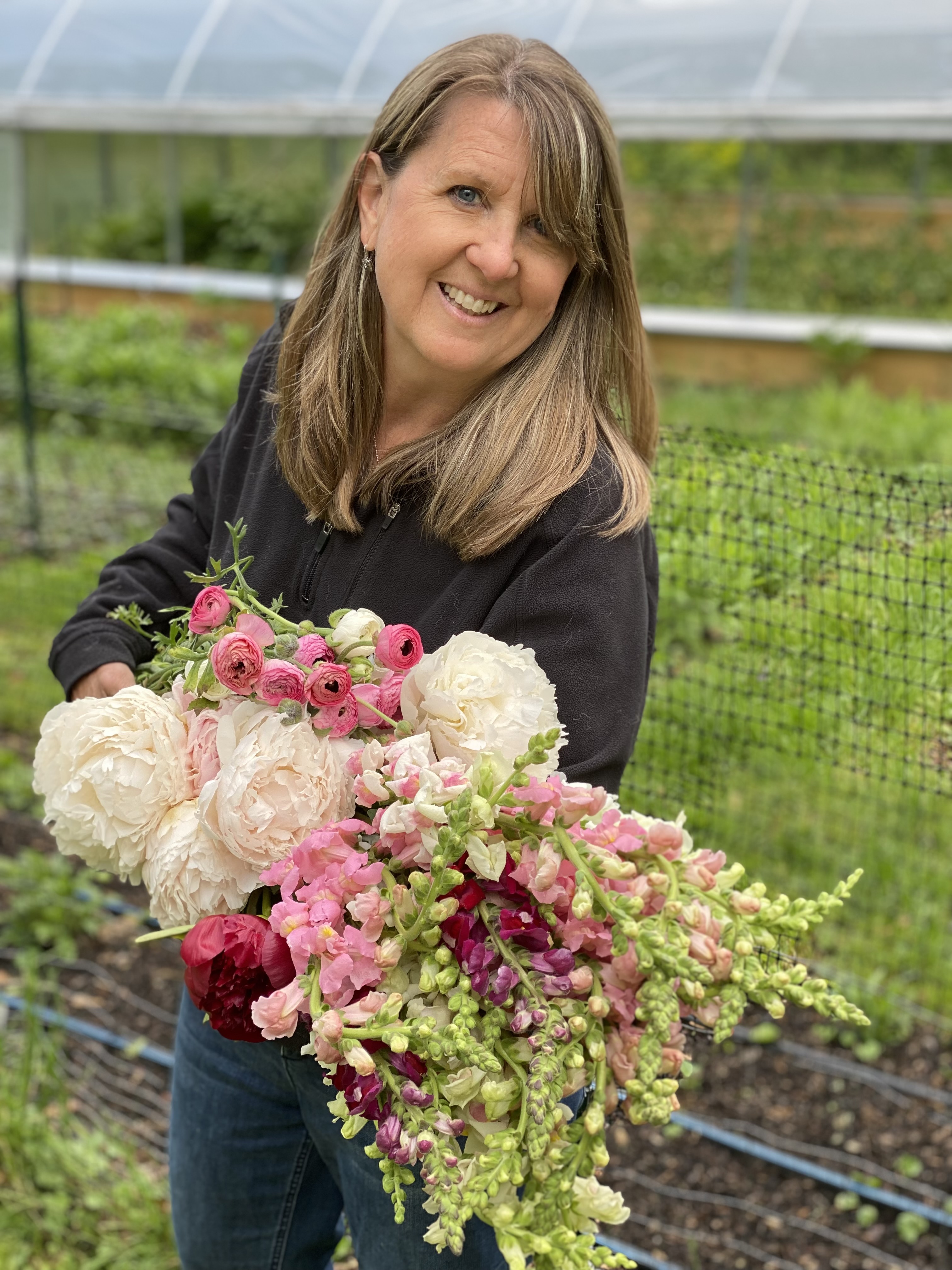 Throughout my life, farming held my interest. I loved gardening and the idea of having chickens and goats!   In 2014, we added chickens to our suburban backyard! Eating fresh eggs is amazing but trying to keep the chickens from getting eaten by local wildlife is a challenge!  
I thought maybe someday I could be a small scale farmer; the possibility of selling something I grew was exciting!   
After listening to a podcast about growing cut flowers and then reading the author's book, it sparked an interest to expand my vegetable garden to include cut flowers.  When I had more time and a few extra dollars in my pocket, I took the Floret online flower farming classes and planted hundreds of tulips, anemones, and ranunculus!  
In November 2018, I officially began the business by naming it after my deceased parents and gathering subscribers!